Xianrun Blower Roots Blower for Water Treatment
Products Visitors:2965
Products description:
Xianrun Blower Roots Blower for Water Treatment
Roots blower is a kind positive displacement blower. Principle is two leaf shape rotors making relative motion inside air cylinder to compress and transport air, it can also be called rotary compressor.
The roots blower has simple structure, widely used in aquaculture, sewage treatment, such as increasing oxygen aeration, transporting biogas, cement conveying, more over, it is suitable for the air transmission and pressurizing in low pressure situation, it can also be used as a vacuum pump.
Roots Blower Parameters by Xianrun Blower
Air Temperature: 20~60 Celsius degreeAir Pressure: 9.8 KPA~196 KPA
Flow range: 0.15~1200 m3/h
Speed: 150 ~3000 rpm
Power: 0.75 KW~ 1000 KW
Weight: 100 kg~ 9000kg
Material: Cast iron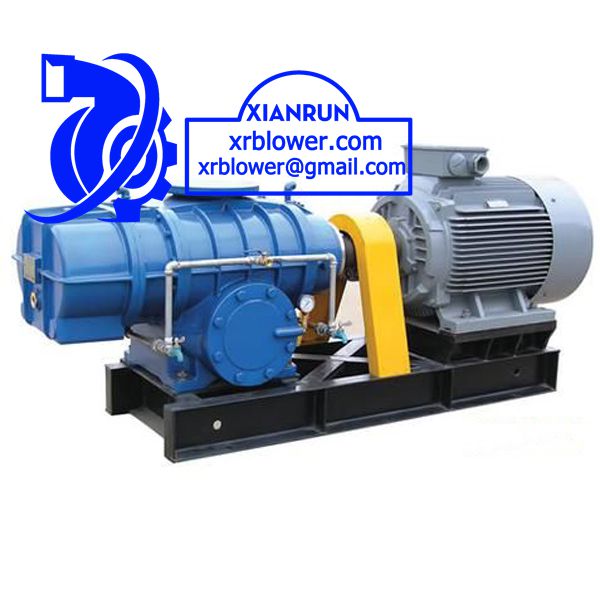 Usage of Xianrun Roots Blower
:
sewage treatment, biogas firing system, printing pool stir, flour, aquaculture, pneumatic conveying, electric power and cement industries etc.
Accessory of Xianrun Roots Blower
:
suction silence (with air filter). Discharge silence, pressure relief valve, pressure gauge, cock, vibration-isolating base, rubber vibration isolator, expansion joint, check valve, commong basement, first fill of lubricantion oil.
New Products
Relative Keywords
You may also be interested in:
Business Type: