Square Negative Pressure Fan
Products Visitors:1777
Products description:
Introduction of Square Negative Pressure Fan
Square negative pressure fan is a new kind of axial flow fan. Shell material of square negative pressure fan generally are galvanized plate or stainless steel, the purpose is to enhance the corrosion resistance and strength of square negative pressure fan.
Because the fan shell shape is square, so called square negative pressure fan,this types fan has the features of nice appearance, large air volume, low energy consumption, low speed, low noise, dust proof, rain proof, etc.
Parameter of Square Negative Pressure Fan:
Air Temperature: 20~60 Celsius degree
Diameter: 375~1380 mm
Flow range: 1800~44500 cmh
Drive model: Belt drive
Material: Stainless steel,galvanized plate
Xianrun Blower Square Negative Pressure Fan Application Places
1. High temperature or smelly workshop, such as heat treatment plant, casting factory, plastics factory, aluminum plant, shoe factory, leather factory, electroplate factory, and all kinds of chemical plant.
2. Labor-intensive enterprises, such as garment factories, all kinds of assemblies workshop, Internet bar.
3. Gardening, greenhouses, chicken farm, pig farm, cattle farm, and all types livestock farms ventilation and cooling.
4. The Places need cooling and certain humidity. Such as cotton mill, woolen mill, flax textile factory, weaving mill, chemical fiber factory, warp knitting factory, texturing factory, knitting mill, silk factory, socks factory and other kinds of textile mills.
5. Warehousing logistics fields, all kinds warehouse, and logistics park.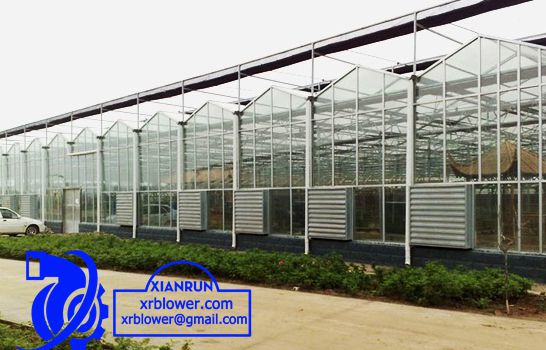 New Products
Relative Keywords
You may also be interested in:
Business Type: