Sprayers and Dedusting Fan Machine
Products Visitors:1802
Products description:
Sprayers and Dedusting Fan Machine
Introduction of Sprayers and Dedusting Fan Machine
This kind sprayers and dusting machine is widely applied in environmental protection industry (EPI),construction site,dust material yard,discharge opening, wharf, dust extraction in steel plant, dust suppression,cooling, sprinkle pesticide for public place or refuse landfill, irrigation and so on.
With the development of coal mines, steel mills, raw material yard, ports and other industries,mechanization levels increase significantly.
But there are large amount of dust in the mining transport, storage and other links,these dust will be a serious threat to production of industrial and mining enterprises and workers' health.
Xianrun Blower Factory provides series of sprayers and dusting machine (underground explosion-proof,normal), which can effectively control dust,reduce dust concentration, improve the working environment to prevent industrial accidents.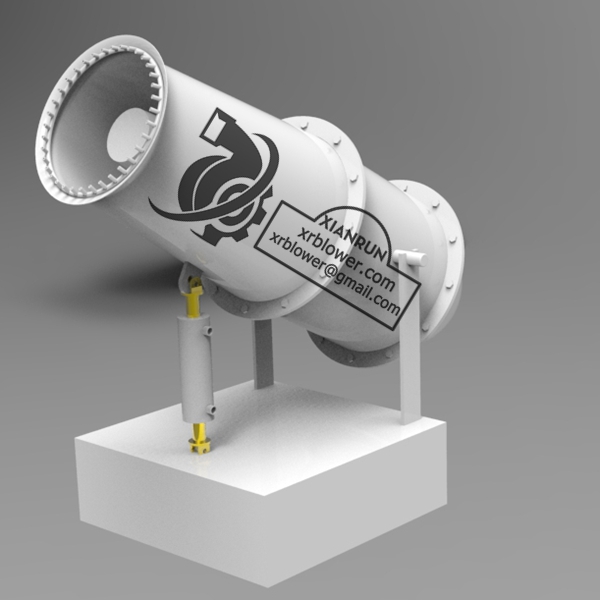 Performance Features:
· The product has strong wind, high and far range, sound penetrability, small fog droplet, and can achieve precision spray, quickly sink down mine yard dust;
· This product also have the features of high efficiency, high speed, its coverage area is much greater than other spray dust suppression equipment;
· Domestic high-quality diesel generator sets, this machine is stable, reliable, and have high security;
· Spraying angle and the horizontal rotation angle can be controlled and adjusted easily;
· This machine can realize spraying while driving,also allows remote operation in cab;
· 1-10 tons water tank of this machine can be customized, solving problem of adding water;
· This sprayers and dusting machine can use 380V, 3 phases, as well as assorted electric generator;
· The product can be fixed mounted on the platform, and can also be installed in all kinds of light truck trucks, tractors.
New Products
Relative Keywords
You may also be interested in:
Business Type: